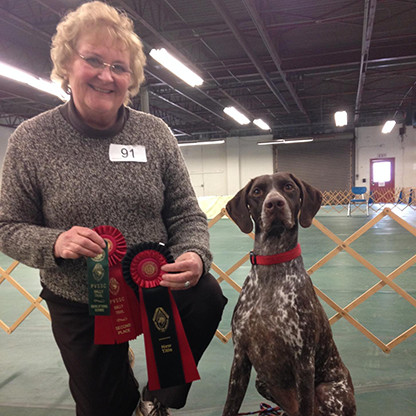 Our Philosophy
A Click Above, LLC is a partnership built on passion and excellence. Our combined expertise spans several decades (more than we care to admit!) and across many venues - from agility to obedience to breed and beyond.
We employ positive reinforcement and operant training methods to achieve our impressive results. "Clicker training" is at the heart of this philosophy and enables us to teach everything from basic manners to tricks to complex handling. We believe everything for the dog - and handler - should be fun and enjoyable.
Most of our classes have multiple instructors to ensure each student gets the time and attention needed to build rewarding partnerships that will last a lifetime.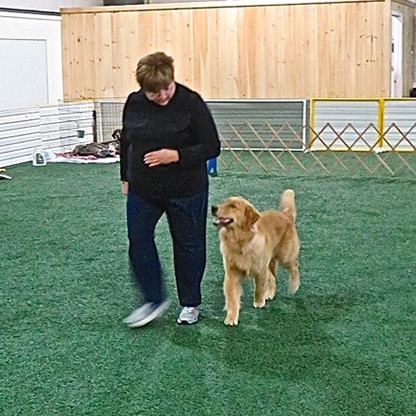 World-Class Training Facility
Our facility has one indoor building with sprint turf footing measuring 100' x 125'. We are able to divide the area to safely hold two concurrent classes with enough room left for crating. The building is fully heated in winter and air conditioned in summer, providing both dogs and handlers the ability to comfortably train year-round.
We also have two outdoor rings on grass - perfect for preparing for outdoor trials. Our front ring is also fully lit for evening training.
Our equipment is the latest available and maintained in top condition. We have complete rings for AKC, UKI and USDAA agility as well as AKC Obedience and Rally-O. We can accomodate Nose Work, Fly Ball and Free Style as well.
Meet our Instructors
We are proud of our instructors who've been atop podiums in nearly every performance arena. Each year our instructors excel at national and regional events, earning the highest honors and titles. We have broad experience across many different breeds and challenges.